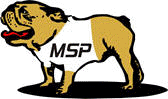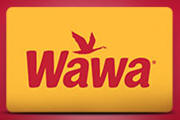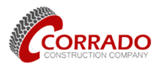 2018 Beast of the East
Media Application



University of Delaware
Bob Carpenter Center
December 22nd & 23rd, 2018
To request credentials, please complete this application form and return via email no later than 5:00PM
on December 13th, 2018 to Steve Lex (stevelex@beastwrestling.com)

Credentials will be available for pickup at will call in front of the Bob Carpenter Center.
Applicants WILL receive confirmation via email on Friday Dec 15, 2018. No media credentials will be mailed.

CHILDREN AND NONWORKING SPOUSES ARE PROHIBITED FROM POSSESSING MEDIA
CREDENTIALS. MEDIA PERSONNEL ARE PROHIBITED FROM THE HOSPITALITY AREA.
CREDENTIALS ARE REQUESTED FOR THE FOLLOWING INDIVIDUALS:
Writer (s):
Radio / TV Reporters(s): (Note: Radio Crews Are Limited To Three Persons)
NO PHONES AVAILABLE
Photographer(s):

To find more info on DWA click the icon below: