2021 Beast of the East

December 18th & 19th, 2021

Bob Carpenter Center

University of Delaware

____________________

COVID Survey Link:

University of Delaware COVID Protocol

- UPDATED 12/3/2021

All Spectators 12 & Older must be Vaccinated or Show a PCR Negative COVID Test which was taken within 72 Hours of the Event

All Spectators must complete the University of Delaware's COVID Check List – See Link Below:

University of Delaware COVID Checklist

Note: When completing the UD COVID Checklist make sure to select that you are visiting an Event

If you have a Vaccination Card you can upload to the Link or Show your Card at the Door

You will receive a Green Check that must be shown when presenting your tickets.




____________________

Online Application has closed

If you have not received a contract, or your
Athletic Director has not received a copy, please click here.

We are working on filling the weight classes. If you would like to apply for
any remaining spots for the Beast, please email us by clicking here.






Thank you and best of luck to you and your team.

If you have questions or problems with this site don't hesitate to reach out to

jody@beastwrestling.com for assistance.

Thank you for your interest in the 2020, now 2021 Beast of the East
and best of luck to you and your team.

____________________
To find more info on DWA click the icon below: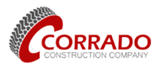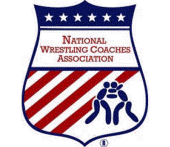 Dr. Michael Axe, MD
Dr. Jeremy Axe, MD
Dr. Joseph Straight, MD



Senator Poore Supports the 2020 Beast of the East